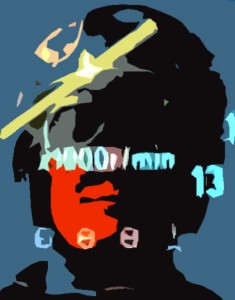 I'm a high school dropout who apprenticed as a millwright, attended Sheridan College for visual arts & photography and then finally went  back to school and ended up with honours degrees from the University of Guelph in English & philosophy.  Since the age of twelve I've been coding and building computers and after university I became a qualified information technologist with certifications as a computer technician and network administrator.
Prior to teaching I worked professionally as a millwright, IT administrator and automotive technician.  I lived in Japan for two years working primarily on translating technical presentations for doctors and engineers and coaching them on how to present at international conferences.  Upon returning to Ontario in 2002 I became a certified teacher (OCT477065)  and have taught in Peel and Upper Grand school boards.  I currently teach computer technology at the Fergus High School where I've been developing a computer engineering program that just won tops in Ontario Skills Canada competition for IT & networking and is aiming for gold in electronics engineering.  We're also competing in international cyber-security competitions and exploring emerging digital technologies for our school board.
I started riding motorcycles in 2013 after my mother's death because she never wanted me on one.  Another life long ambition that took too long to realize.