We just returned from Treasure Mountain Canada, the 7th iteration of the Canadian School Libraries national research conference. Like the best professional development, this was self-directed and therefore relevant and meaningful to the people in attendance. Library learning commons have been under a lot of pressure despite the fact that these centres for information management are key to getting us though the maelstrom that is our information revolution. Listening to people on the front lines talking about the challenges and opportunities was enlightening.
Round table discussions based on the many papers submitted for the symposium happened throughout the day. The first I sat in on was by Lila Armstrong. She talked about the 'hub and spoke model' as a way to standardize digital skills development in the absence of a comprehensive digital literacy curriculum (Ontario isn't the only province who continues to lag behind in this regard). Lila is a bit of a unicorn because she has recently moved between elementary and secondary panels, something few teachers do in their careers. Equity and inclusion play a central role in Lila's research and had me thinking (once again) about how fractured Canada's education landscape is in terms of making its students future ready.
The next table talk was with Melanie Mulcaster, who is now seconded to TVO where she is working on digital content development and curation. The pandemic chaos highlighted for Melanie how behind many LLCs were in terms of curating online content. Through rolling lockdowns the lack of credible resources that were easy to navigate became a central issue in library management. Mel's honest assessment of our slapdash attempts to make digital content work, and then her choice to engage with building these missing tools, was brutally honest and insightful.
Ontario used to have a comprehensive online set of vetted digital tools and resources called OSAPAC, but a lack of foresight in any recent provincial government (not just the current one), has left Ontario scrambling for online resources on a board by board basis. This is incredibly inefficient as boards repeat the same work instead of working from a centralized resource; it's a massive failure of vision and leadership. It also speaks back to Lila's paper on equity in terms of access to coherent digital skills development. Students fortunate enough to be in a school with a well developed digital skills program were at an advantage, those that weren't are even further behind.
I've struggled with the willy-nilly nature of the educational 'maker space' fad since it was all the buzz at the ECOO conference way back in 2015. I next sat with Marc Compton, who teaches at a private school in B.C. and has successfully implemented maker spaces into his LLC. Marc also manages a STEM program so has a better understanding of the engineering design process in terms of creating viable engineering opportunities for his students. Marc's common sense approach to getting tools that work and then using them is contrary to the usual typical maker-space buy in (get whatever kit was hyped up at that conference you went to and then wonder why it's gather dust in your 'maker space'). It's amazing what a bit of common sense can do in terms of providing viable hands-on learning opportunities for your students.
Just when I thought we were wrapping things up, Carol Koechlin noted that the ideas document we were all working on isn't just about catching up to current best practices, but also a pathway to future digital literacies we haven't considered yet. This got me thinking about all the emerging technologies we ignore because we still haven't caught up with established digital skills in education. Here's a quick list off the top of my head:
EMERGING DIGITAL LITERACIES THAT WE DON'T TEACH BUT ARE ALREADY HERE:
Understanding 3d Digital Media
If you can't do this don't know how 3d modelling
and animation work, you probably shouldn't be
teaching media arts in 2022.
I've been banging the drum about 3d media literacy for years. Our game development
program prepares students for an industry significantly larger than the ailing traditional media industries that most high school media arts programs still cling to. After attending the FITC conference in 2018, I realized that 3d media awareness goes well beyond creation; being unable to comprehend what computer generated imaging can do makes you susceptible to misinformation in advertising. Understanding 3d CGI is a vital media fluency in 2022, yet almost no one is teaching it
Artificial Intelligence & Machine Learning: human-machine collaboration
We got involved with IBM in 2019 in order to access their IBM Watson AI core. Watson is the AI learning system that beat the reigning Jeopardy champ, but in our case we got access to a cloud based chatbot program and this gave students their first taste of AI supported coding. Accessing the Watson core allowed students to create criteria rather than specific values for variables. Instead of having to list every possible name that a user might enter, using AI, students were able to train the system on the concept of names and then it would automatically assign any name given to that variable. It's a small step, but understanding how AI and machine learning works allowed students to interact with it more effectively.
At the same time our game development class was getting a handle on more advanced enemy AI in the games we were developing. The introduction to Watson in the junior classes quickly amped up our game based intelligence development in senior classes.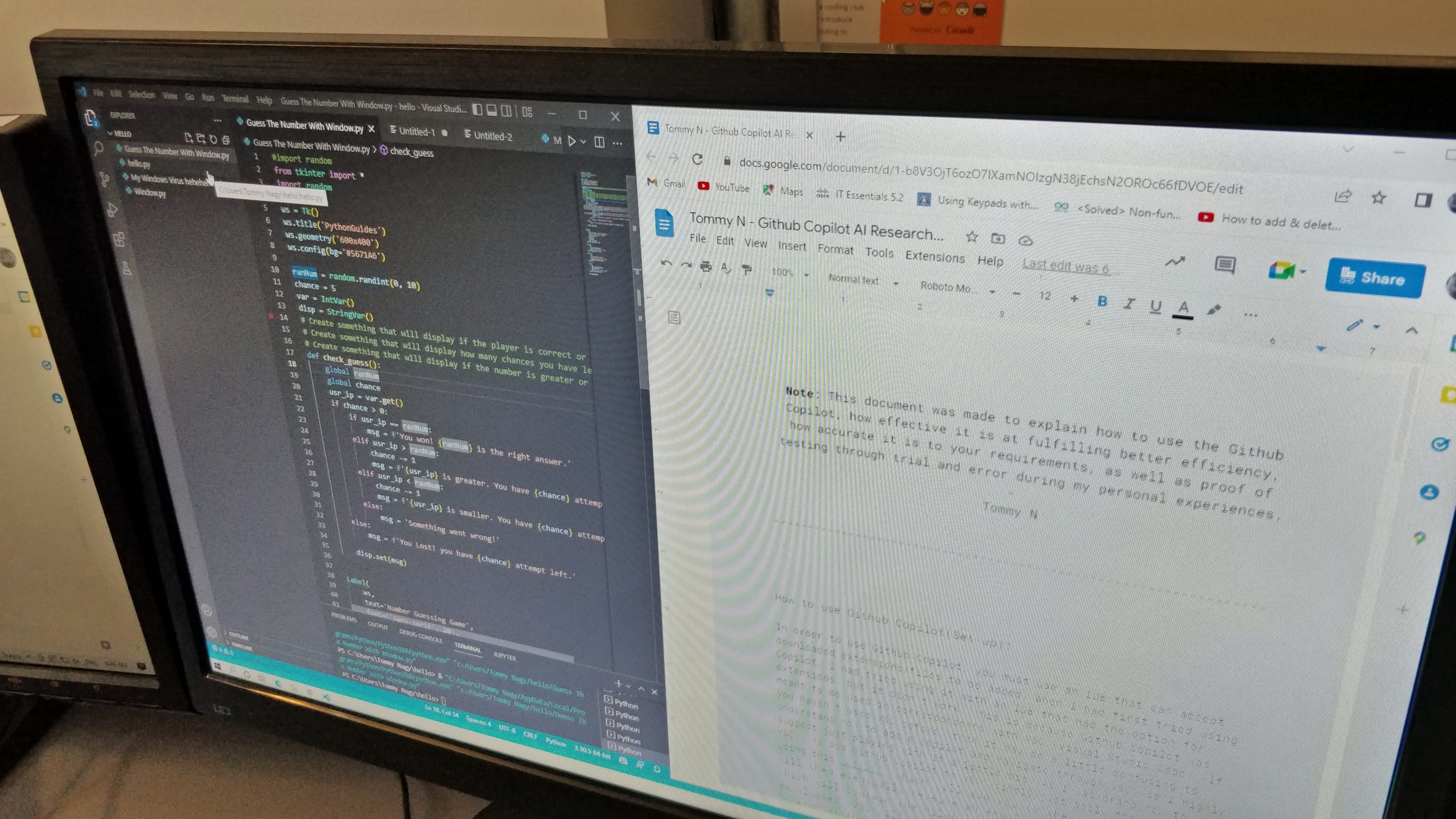 The as yet untaught emerging skillset here is human-machine collaboration. After we got
going with Watson, one of my seniors co-oped with me in the lab and she went after developing a machine learning algorithm that would learn from its mistakes and draw useful data out of massive datasets. This past spring, when I became aware of Github's Co-Pilot, rather than banning it as many teachers have, I encouraged using it along with assessing its strengths and problems. One of our seniors took it on for his grade 12 final project, his conclusion? It helps but if you don't know how to code it often loses the plot.
Familiarity with machine learning is going to become a vital skillset for our grads, but almost no one is teaching it. In the meantime it's what many students are using to answer poorly designed lessons that many teachers still haven't bothered to update. None of these AI generated papers will light up a plagiarism checker because it's all original work. We're so technology-illiterate in education that we don't even know what we don't know.
CODING is not DIGITAL LITERACY
… any more than grammar is all there is to language literacy. Of course it's a part of it, but just a small part. The technology stack we're living in starts with basic electronics and works its way up through information technology and networking through IoT and robotics to cloud computing and emergent artificial intelligence. In that hardware structure there are numerous software offshoots, all of which are viable and important components of a comprehensive digital literacy strategy. If you think coding is digital literacy then you're probably looking for an easy way out. What I've discovered about people looking for an easy way out of difficult work is that they'll usually find one.
Cybersecurity
I've saved the scariest for last. I've been banging the drum for better (or any) cybersecurity education for years. When I show up at a conference to present on it, educators can't run away fast enough, yet they depend on it everyday to make their networked educational technology enabled lessons happen, and they expose themselves and their students to potential harm when using this connected tech with such willful ignorance.
It seems pretty obvious to me that, if we're going to use networked educational technology in every classroom, it is incumbent upon us to teach cybersafety and privacy to our students from the moment we make them vulnerable. The idea that cybersecurity is someone else's problem is both naïve and selfish, yet that has been education's approach.
I first got involved with cybersecurity through CyberTitan, Canada's national student cybersecurity competition, which runs in conjunction with CyberPatriot, run by the U.S. Air Force Association in America. CyberPatriot is now in its fifteenth season and has tens of thousands of students in many countries all learning hands-on defensive I.T. skills and deep cybersafety awareness that will assist them in any future career. As you may expect, Canada has far too few of them.
There are many industry and government organizations that want to bolster cyber-education. A more cyber-educated society makes for a more protected Canada in an interconnected global economy that isn't exactly stable, yet the reflex in education is to think of this as someone else's problem, even as we become increasingly dependent on networked ed-tech. Ontario is now requiring mandatory elearning for high school students, but has nothing in place to teach safe use of that mandatory, network dependent technology; we couldn't put the cart any further ahead of the horse if we tried.
In my new role we just ran National CyberDay, which reached over 2000 students nationally – there are almost seven million students in Canada, meaning less than 0.0003% of students participated (in the middle of cybersecurity awareness month), yet almost all of them will be on networked educational technology everyday this week.
Cybersecurity education may be the toughest nut to crack, but my recent experiences at conferences on the subject have only intensified my desire to climb this mountain. Digitally skilled librarians would be a great place to begin this change towards a more secure and digitally literate Canada. LLCs running CyberDay activities and engaging reluctant classroom teachers in cybersafety and privacy awareness is a great first step. As awareness builds, librarians taking on CyberTitan coaching roles could introduce emerging cyber-skills to middle and high school students, opening up pathways into a desperately under-served industry in Canada.
There are so many emerging digital mediums. I haven't touched on the metaverse and how virtual and augmented reality are going to change human interaction in the next decade, or how wearable technology will revolutionize the smartphone yet again, but these are all emerging elements of digital literacy that we will need to address.
There is much work to do, but events like Treasure Mountain Canada are exactly how we're going to escape our silos and develop a cohesive national approach that is both equitable and scalable. Nothing else is going to solve the depth and breadth of the digital literacy problems that we face.
The hackneyed approach to digital skills development in education in Canada (and elsewhere) has produced a scarcity of much needed digitally literate graduates. Emergent skillsets such as in cybersecurity are particularly absent. There is much to do.
from Blogger https://ift.tt/x64UTBk
via IFTTT