Originally published April, 2012 on Dusty World (and the precursor to many more Skills Ontario posts)…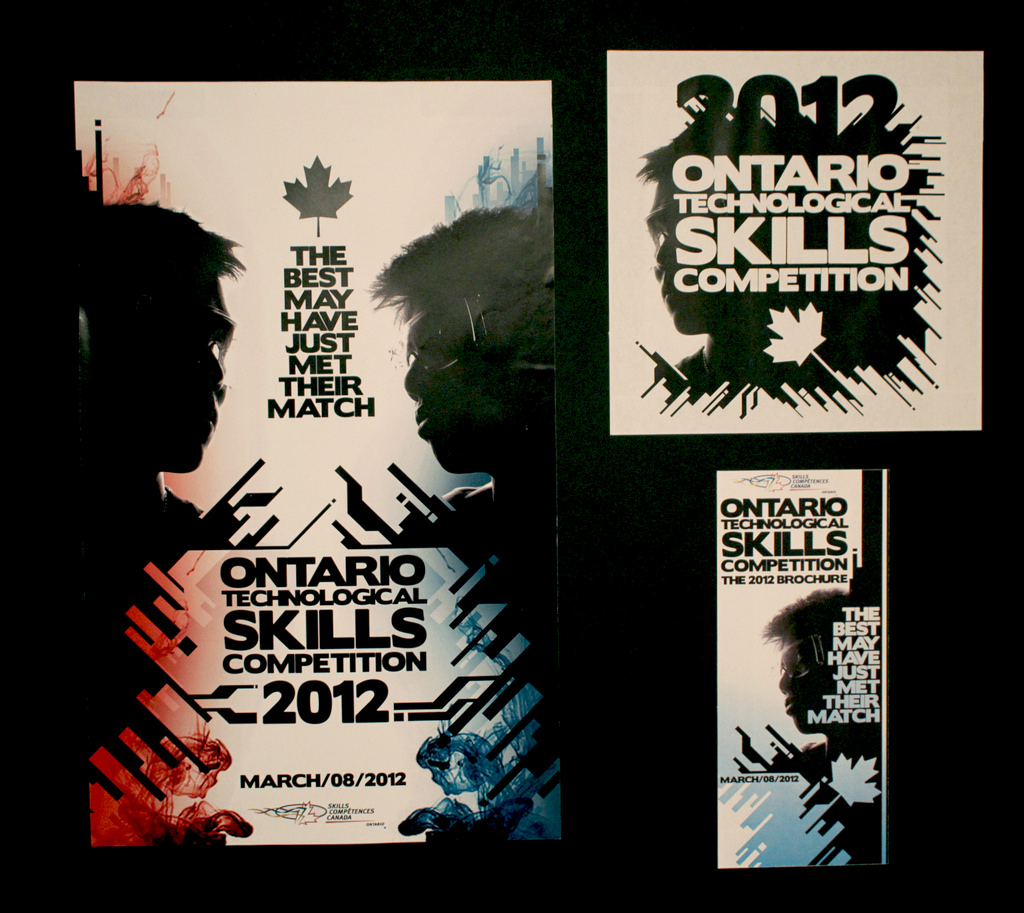 Friday I chaired the video creation Skills Canada regional competition in Guelph.  Ours was a competitive division with five teams who had to film, edit and post-produce a pre-planned thirty second ad in four hours.  Only three teams could place and only the top team could move on to the provincial competition.
Some observations stood out:
The hard deadlines came as a shock to many of the students, who aren't used to them any more (we don't really require hard deadlines in class any more)
The competitive nature of the competition concerned a number of the teams, who couldn't comprehend being allowed to lose in school (we don't really integrate competitive winning and losing in class any more)
The sense of satisfaction that resulted from getting a quality piece of work done in the time given surprised many of the students (we don't really allow students to develop a sense of satisfaction from completing work on time – on the contrary, a number of students recently told me at parent teacher interviews that they are sick and tired of knocking themselves out to complete work by deadlines only to see slack and idle students hand in the same thing whenever they get around to it).
At the rewards ceremony many of the students were at a loss as to how to act when they'd won (stony faced and blankly indifferent were the norm, broken up by the odd grin).  They were also unable to recognize what losing gracefully looked like.
In the automotive technology section the announcer said, "congratulations gentlemen" only to realize that one of the gold medallist was female (from our school!) and back pedal.   If we're going to break the gender assumptions around skilled trades, it starts here (and is).
Skills Canada has reinforced for me (yet again) that media arts isn't an arts course so much as it's a technical skills course that includes artistic input (like carpentry).  We just got rather brutally cut for new students while being administered by the fine arts department, I think in great part because what we're teaching is being administered by a department that doesn't know how to present us or what to do with us.
Skills Canada is a wonderful program that empowers students to embrace their passions in the skilled trades.  Often looked down upon by the academically prejudiced teachers (all university grads deeply ingrained in academia), many of these students with smart hands and kinesthetically focused minds look like failures to the pen & paper classroom teacher.
Our school is fortunate to have a busy and wide ranging technology department with many course options.  Those hands-smart, kinesthetic thinkers must suffer in smaller schools full of class rooms and little else.
As one of the grade 12s said at the end of the day, "I was put off by the competition and now I'm sorry I never tried this before.  It was a great experience, and a great challenge.  I wish I had a chance to do it again, now that I've tried it, I want to do it again better."  That is the greatest lesson of competition, it clarifies how you can improve in no uncertain terms, and then offers you another chance to show what you know.  Of course, as a senior he won't be here next year.
I've got to find ways to get younger students involved in taking this risk, the rewards are great, and by grade 12 they'll be weathered veterans who can take a competitive run at the medal stand.  Nothing they do in class helps prepare them for the world they are about to walk out into more.