Side cars are cool!
I've been thinking about getting a second bike, one that lets me do some distance with my son (and wife if I can convince her). I'd initially wanted to get a Royal Enfield with a side car so we could Harry Potter it up.
Like a fish in water.
All together that's about a $12,000 new piece of kit. I love the classic looks but with a 500cc engine, the RE wouldn't be brisk, though it would be frugal.
Something that might fit better happens to be for sale in Guelph just south of us with an asking price of $5000. I didn't know anything about XS1100s, though the sidecar was done by Old Vintage Cranks so it'll be done properly.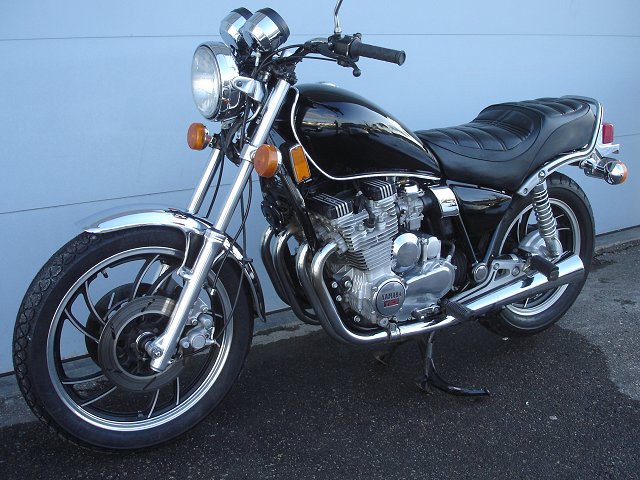 Looking into the XS Eleven, I found some interesting history. A monster bike in its day, it was known as a fast, heavy machine that you needed a sledge hammer to roll over in corners. Since it's with sidecar I'm not so worried about laying it down. It would certainly have the pickup needed to move a sidecar rig and would have enough grunt to manage all three of us. At less than half the price of the Royal Enfield (though with less of the classic look I like and over 70k on it), it has some appeal.
As a second bike I'm hoping for something very different from the Ninja which I'd still like to hang on to because I'm not finished learning from it yet. A big, classic Yamaha with side car is about as far from an '07 650r Ninja as you're going to get.

…bike is vintage & in great shape needs nothing for cert, sidecar is new cost $5500 to purchase & have installed by OVC the sidecar pros! comes with gel pak in newly recovered seat,, am/ fm/ USB for ipod or iphone cd sounds fine on the highway.