GRAND RIVER DSB – EMERGENCY MEMO – Mon, Nov 3rd, 2014
NOTE: This memo is being sent to all staff within the board. Following the upheaval and violence over the summer, and the Federal Government applying the War Measures act on a national
scale in August, the combined RCMP/Police/Military presence has restored some order. Fuel is being rationed by the Federal Government and the Provincial Government are being asked to enact emergency measures to normalize the situation and reduce chances of mass starvation and freezing as winter approaches. One of the key aspects of the plan is to normalize and enable basic rights, including the right to education. What follows is GRDSB's plan…
The sudden, sharp rise in fossil fuel prices (here for information) have forced our board to make some dramatic policy revisions in order to match the new emergency management plan recently presented by the Ministry of Education, Province of Ontario.
A typical school bus run now costs approximately $550 in fuel costs alone, and is expected to become even more expensive, making this option economically untenable. With the various unions, we have tried to maintain the collegial relationship of previous collective bargaining agreements while working to create a sustainable public education system in our province. These changes are brought on by world-wide resource issues beyond our control, and we have to modify our approach to education in order to continue maintaining a sufficient level of service. The followings steps will ensure this:
TEACHERS
1) Teachers are still required to attend the nearest school to them, preferably without the use of petrochemicals. Those schools with a sufficient number of local teachers will remain open while being retrofitted with sustainable energy devices. In many cases, if you can see a wind turbine or mini-hydro project being built near you, this will indicate a public school.
Note: This is a provincial and federally mandated program in order to ensure 'energy islands' in as many communities as possible. The lack of fossil fuels makes mega-infrastructure such as non-localized power generation unsustainable. All communities will now be responsible for generating their own power.
2) If you live out of the board area, it is suggested that you consider relocation, or contact your local board for employment opportunities. We will do everything we can with neighboring boards to ensure that teachers are able to make this transition. If you do neither, and you are no longer able to able to fulfill your contract, you will be declared surplus and released.
3) If there is no local school within walking distance of your home location you may: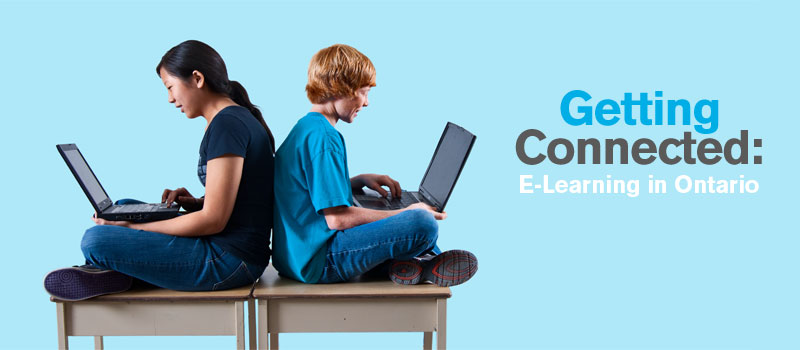 a) Apply to the provincial online learning initiative. With this initiative any household with children under the age of 18 may receive free wireless high speed internet, meaning many students will take this opportunity to learn online. As an eteacher you would also qualify for sponsored high speed internet at home. You would then resume your duties by teaching remotely.
 Please click HERE to contact the board elearning conversion initiative for remote students and staff.
 b) Apply through our board for a provincial grant to open a learning centre. If you own or have access to a building that would provide a suitable environment for a micro-school, and there are enough local students you can consolidate your area students into this structure and initiate your own k-10 program. Since all schools are now k-10 schools, you would be in a very similar teaching environment to your colleagues. LCs will be developed where-ever a 10-1 student-teacher ratio can form.
Please click HERE to contact the board provincial liaison for learning centre creation.
 4) Curriculum has been revised and the law altered to reflect our new circumstances. The old standardized tests have been removed and in their place the New Ontario Diploma now exists. This diploma follows previous standards, but offers students earlier departure (students may now graduate between 15-16 years of age) while ensuring that fundamental skills are still evident. The NOD review is highlighted on the updated Ministry curriculum page. It is a two week series of literacy, numeracy, citizenship and general knowledge assessments designed to ensure that a graduating student has sufficient skills to survive in the new, post-peak-oil economy.
 Please click HERE to see the NOD initiative and the new requirements for graduation.
STUDENTS
 Ontario curriculum will now be revised and the law changed to reflect our new reality. Students are legally required to be in a virtual or physical personal learning plan until the age of 16. During their 15th or 16th year, students may take the Literacy & Numeracy Review. A mark of 70% or higher in both of these reviews will grant them a NOD (New Ontario Diploma). NOD now takes the place of the OSSD.
 Students who fail the NOD at the end of their 16th year are assessed and presented with a Sub-NOD rating. SNOD60 would indicate a student at 60% NOD requirements. SNOD30 would indicate a student at 30% of NOD requirements.
 Young adults who have finished school at 16 may choose to return, but like ANOD students, they will be required to support their learning financially.
 Following passage of the NOD, students may choose to:
 1) WORK: the reduction in mechanization has put a premium on physical labour, and graduates will have no trouble making a living wage in the new economy. Jobs in agricultural and infrastructure labour are not only available but in great demand. One of the key reasons for reducing the graduation age was to fulfill this need. We can no longer afford to hold willing workers in public institutions until they are 18.
 2) APPRENTICESHIP: the skilled trades have made agreements with the Ministry of Education and post secondary institutions in order to encourage and maintain high skill positions. Students may choose, after completing their NODs in their 15th or 16th years to begin an apprenticeship in any one of dozens of trades. These apprenticeships often involve moving away from home. The Ministry will continue to track and support these students until they reach journeyman status (usually in their 5th year of apprenticeship). Regular reviews will ensure students are in productive, safe, learning and working environments.
 3) ANODs: students interested in pursuing academic streams may choose to complete their Advanced New Ontario Diplomas. These courses are designed to be completed by a capable student within one year. As a result, funding is only available for the 12 months following successful NOD graduation. Students taking longer will have to fund their own studies, including the costs of energy and school access.
 Graduates with ANODs will be able to apply to one of the four remaining universities in the province. Entry into these institutions is very competitive. Only students who complete ANODs on time (or early) with exceptional grades should apply. Courses in post-secondary now tend to be much more applied in nature. Universities are intent on turning out doctors, engineers and teachers rather than unused undergraduate degrees. Students who do not know their major, will find access to university very limited. Students who do not have a working plan for their academic studies will also find post secondary access challenging.
 The new streams are designed around an expected distribution of 60% NOD to the workplace, 30% apprenticeship and 10% ANOD graduates. The manual nature of post-oil food production and distribution alone requires this kind demographic.
SUMMARY
The Federal and Provincial mandates recognize that the era of cheap energy is over, and our society needs to adapt in order to maintain and improve our technical skills and preserve the rights found in the Constitution. Public structures such as law and education can ensure that human rights are not being violated and children still have an opportunity to become educated, effective members of our brave new world.
 Children and the poor are at risk of being tyrannized as their value as manual labour has increased and the petro-chemical basis of pre-peak social justice is broken. Without a presence in every community, the weakest members of society are at risk of abuse. With this in mind, it is vital that our public education system reassert itself with the support of regionalized arms of the provincial and federal governments.
 By normalizing schools and supporting local sheriffs, we hope to rebuild a safe and fair society. Drastic times call for drastic measures. Please consider being part of the solution, it's time to let go of the past.
 Stay warm as the weather is getting cold and ensure that your lodgings are able to withstand a non-chemically heated winter.
 Best of luck,
Your Superintendent.
GRDSB
 ps: as further information becomes available, and the board network comes back up under its own power, I will continue to email the latest.