I never intended to become hooked on Kawasakis.  The motorcycle fixation of my younger self was always Hondas, but when I finally got into motorcycling it was Kawasakis that kept appearing in the right place at the right time, and they've generally been good to me.  To date I've owned three Kawasakis, two Yamahas and a Triumph; not a Honda in sight.


After selling the Yamaha XS1100 custom project bike last summer I decided to double down on the wounded Concours which, in spite of a lot of work and money spent, wasn't sellable.  When I can ride I ride but when the snow flies I tend to get busy in the garage, and this winter is no different.
The Concours is in an unprecedented state of undress.  With the rear end removed and the plastics off it looks like a completely different machine.  Yesterday I removed the coolant reservoir located under the oil cooler behind the front wheel.  It's going to get relocated to the back of the battery box so it's out of the way of rocks being kicked up from the road.  There are a lot of after market options for a coolant reservoir, so finding an alternative that fits well in the new location shouldn't be hard.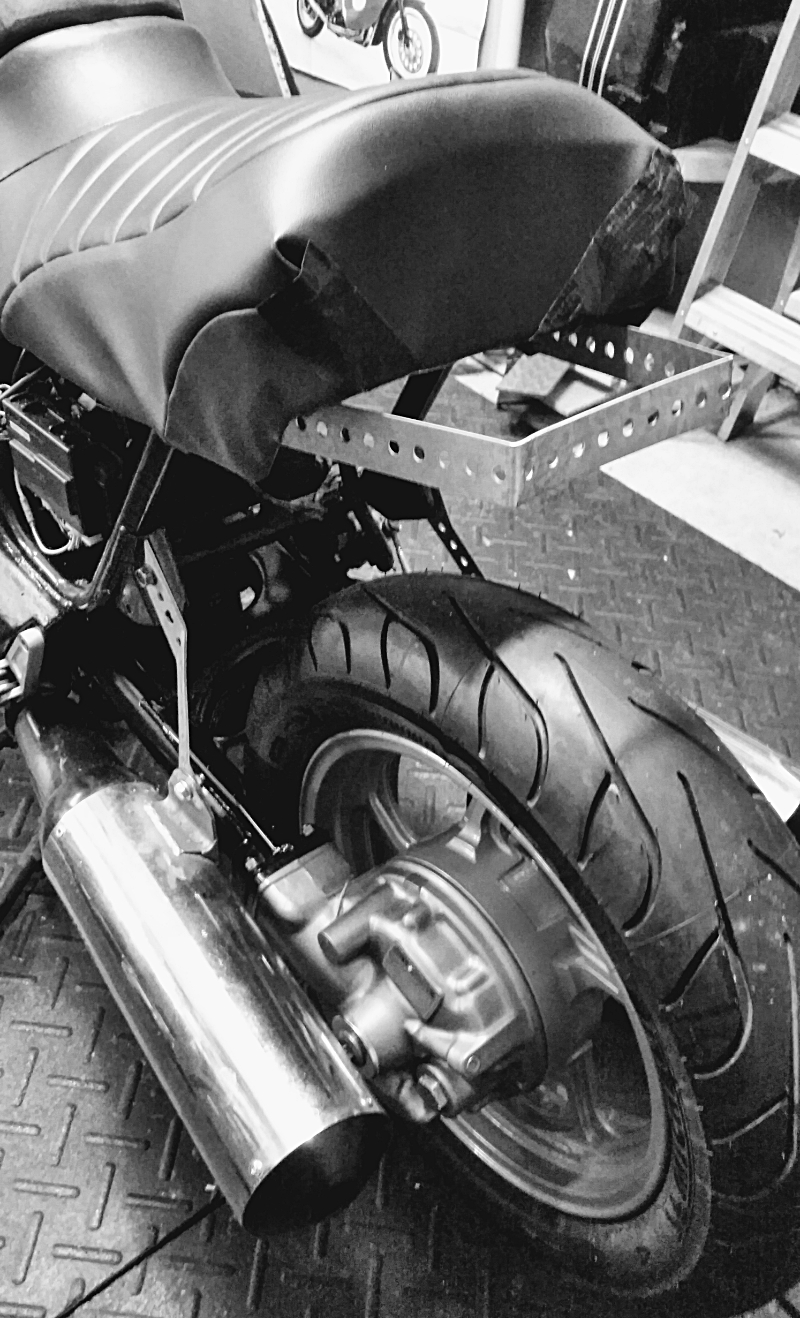 The 7 inch round headlight with built in LED indicators showed up from Amazon but I'm still waiting on the tail light.  I'd initially thought of doing some kind of front fairing but now I'm going bare bones with only metal framing to mount the light and minimal instruments.  


I purchased some stainless steel framing and I've been cutting it into muffler mounts and the rear light fairing bracket.  That rear fairing piece is going to be as minimal as possible as well.  Perhaps even a box for the rear light in bare frame.  Visible girder frame pieces are going to become a part of what this will look like when it's finished.


I took the instrument cluster apart to see if any of it was salvageable (it wasn't), but the insides look like something out of the DaVinci Code!
Some 90° brackets on the upper fork clamps has me ready to try some headlight mounting ideas.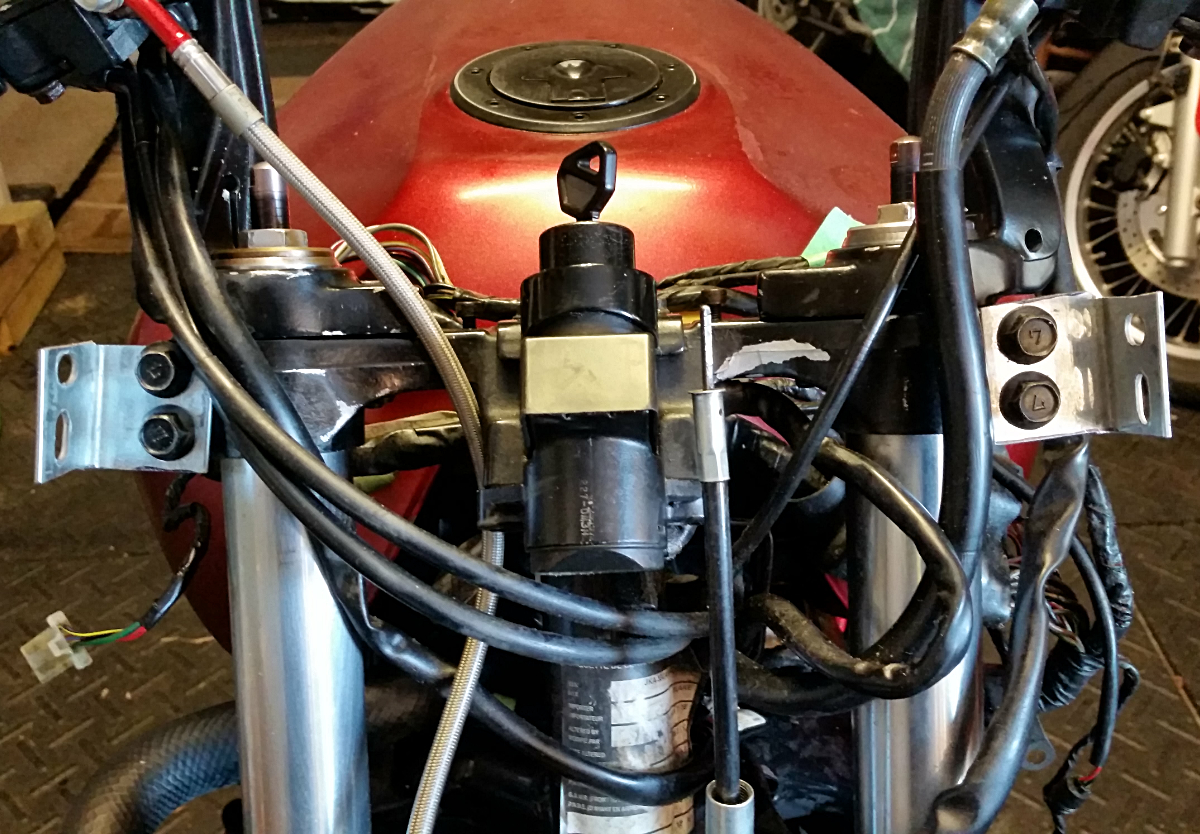 via Blogger http://ift.tt/2htuaIN